Feeling overwhelmed with class Assignments? Let our experienced writers research and write as you concentrate on other issues.
100% Legit and confidential service
#Solved
Group Clinical Supervision
​
Situation:
19yrs old Black Africa Female, BIBA @08:33, reported 5days history of left flank and right lower quadrant pain. Family reports patient has not slept for the past 5days. She has been acting bizarrely, it was reported that she is yelling out loudly, also singing hysterically at the same time.
Presenting complaint
Attended to assess Ola who was referred due to pain and bizarre behaviour. Client was behaving bizarrely on arrival and screaming out, she denied being in pain even though she was holding her back and lower abdomen. She did not want to engage with assessor and kept on screaming and acting bizarrely like (a woman in labour) that's how I can best describe the action before me. Ola was also sexually disinhibited during my short stay with her . She was unable to engage as she screamed out for the assessor and the student not to come near her. She was quite distressed and agitated and I was unable to conduct a full assessment.
Collated information to aid today's assessment form brother NOK
kunle reports that over the past six months there have been tremendous changes in her life; first she reported being pregnant and having a miscarriage. She has poor relationship with both parents. He also reported that they both suffered abuse from their parents and he is presently suffering depression. Ola was raped two months ago at university campus and the perpetrators got away with this crime due to lack of evidence, he reported that there was a long delay and lack of care for Ola and the counselling sessions weren't enough. Ola then returned home but was loathed and blamed by their parents and that the environment was detrimental to her mental health and she had to leave to stay with their Aunt.
Kunle also reported that Ola had called him up yesterday that she needed to speak to someone and she came over to Lewisham. He reported that she was acting bizarrely. Kunle reported that she was "abstract" thought disordered and a bit delusional saying "we are now saved by Jesus and no one will hurt us again, everyone else is a distraction, I want to be with you , gripping his hands to sing with her some Christian songs" kunle said that she was hysterical and this was unlike his sister. Ola reported to Sammy that their aunt's place in Northfleet was a better environment and that she has not slept for the past five days since at their family house.
Kunle stated that her energy level was quite high and he ran the bath for her to have some bath to cool down, whilst in the bath, she expressed hearing voices which were asking her to do things?
Medication at point of referral
Psychotropics: none
Other: Click here to enter text.
Investigations
Awaiting blood result
Mental state exam
Appearance & Behaviour: 19yrs of age black African female, of west African origin, approximately 5ft tall quite petite, a bit unkempt. Lacked concentration and non-engaging, however engaged to male counterparts rather than the female. She was very irritable. Very bizarre behaviour. Acting hysterically. There was a bit of sexual disinhibition observed by assessor today. Poor sleep for the past 5days and poor diet intake.
Speech: Disorganised speech with high volume
Mood: subjectively and objectively distressed.
Thoughts: Reported by brother her thoughts were distorted. She was delusional. Unable to assess
Perceptions: Reported by brother she reported to him having auditory and visual hallucinations yesterday and today. Unable to assess however none observed with the time of attendance, will require standard assessment.
Cognition: unable to confirm, client was highly distressed
Insight and adherence to treatment: unable to assess, client distressed
Capacity for consent to referral and information sharing: Choose an item. Unable to confirm client's ability to retain, understand, weigh-up information and communicate decision.
Client's expectations and goals
Unable to assess, client is very distressed
Carer's expectations and goals
Client will require to made comfortable and pain assessment done , to rule out any physical issues.
Mental health history
First episode
Physical health history
Asthma as a child, appendectomy, endometriosis
Smoking, alcohol and substance use
Unable to obtain information, client distressed and acutely unwell
Any regular care of children? If yes, details of children: No
Names, DOBs, current whereabouts
Social history
Ola lives in university campus. During holidays would stay at her aunt's place.
Forensic & probation history
Not obtained
Forensic & probation history
Not obtained
Formulation: 19 yrs. old female BIBA due to bizarre behaviour associated with pain and sleep deprivation. No predisposing mental health illness, presentation is precipitated by trauma in the contest of unresolved rape case and lack of support from parents. Perpetuated by the trauma and lack of parental support and institutional failure. Protective factor is kunle and Aunt. Impression: Esther's presentation is likely transient psychosis.
Current Risk factors – enhancing and protective
Suicide/Self harm: high- Psychotic
Other risks to self: medium
Risk to others: medium- slap the wrist of an ED Staff
Risk from others: low whilst in hospital environment.
Recommendations
Go back for a review, if client remains same state as before,
Call for a MHA '83.
Formulation
Presenting: Psychosis
Predisposing: History of depression
Precipitating: Lack of treatment including counselling
Perpetuating: Assault when in University without any charges against perpetrators
Protective/positive: Brother
Current Risk factors – enhancing and protective
Suicide/Self harm: Low risk at present
Other risks to self: Risk to self as disinhibited and not aware of her needs and distracted by her communication with Lord
Risk to others: Labile and agitated with no obvious provocation highly emotional outbursts Evidence of sexual disinhibited exposing self and not concerned when informed and naked in public area at later time
Risk from others: Not able to accept or acknowledges others and put self at risk
Recommendations
Collateral information indicates that there have been a number of ongoing psychosocial stressors that have been affecting her mental state, sleep and behaviour, and pain may be an additional factor. She has been medically assessed and there is no immediate concern for her physical health. She has been administered analgesia and is not observed to be referencing pain at this time.
She is presenting with an abnormal mental state suggestive of a psychotic episode. There is risk to her health and safety due to her erratic and disinhibited behaviour. She requires further assessment in hospital and lacks mental capacity to consent to admission. Given the repeated episodes in recent days, community options are not suitable so there is not alternative to hospital admission under MHA.
Lowest prices on the market
High quality papers free of plagiarism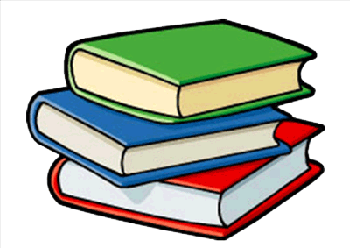 Access to Peer-reviewed sources
Security, confidentiality and money back guarantee
Need help with a similar assignment?
Place your order now to receive high-quality, non-plagiarized paper written by a qualified writer in your area of study. Our writers have written about Group Clinical Supervision in the past and you too can have your custom paper written from scratch for the lowest price on the market. Our service is 100% secure and we promise to uphold confidentiality.
Experienced Writers
Brainstorm Essays offers you a unique platform to hire some of the best writers you can find online to help you tackle your assignments. Our writers are experienced owing to the many years of writing academic papers and more importantly, because they've written numerous papers about Group Clinical Supervision. Unlike other companies, however, we do not sell pre-written papers. Instead, every order is treated as a completely different order hence written from scratch. Not only does this practice eliminate incidences of plagiarism, but also promotes the delivery of unique content. So what are you waiting for? Hire our experienced writers to receive quality content for your assignment.
Brainstorm Essays is one of the cheapest writing companies you can find online. For as low as $15 per page (No hidden charges), you can have your paper written to perfection and delivered on time. If you've visited other homework help companies before landing here, then you will agree that custom written papers attract exorbitant prices. For instance, getting your topic "Group Clinical Supervision" or a similar topic written by such companies may cost you up to $20 per page or even more depending on factors such as deadline and level of study. Choose our nursing writing service today and save more.
​
***Answer***
​
Important!
*** The solution below is a sample of our work and Should NOT be submitted as your original work.
If you need help with this topic and other future assignments, please Place your order here and let our experienced writers do the writing from scratch as you concentrate on other issues like work and family.
Our online homework help service is HIGHLY CONFIDENTIAL, AFFORDABLE, and we guarantee EXCELLENT, PLAGIARISM-FREE PAPERS***
​
Group Clinical Supervision
​
The clinical supervision is a process by which professionals gain support and learning through which nurses get assistance in developing their practice through regular discussion time with experienced and well-trained knowledgeable colleagues (Martin et al. 2020). Through clinical supervision, nurses are able to discuss patient care and in a safe and supportive environment that will guarantee them positive outcomes. The purpose of clinical supervision is to create an emotionally safe space that fosters critical reflection and also produces a positive impact on the emotional well-being of the nurses (Bondas, 2010). I believe that we need these types of supervisions because they provide an approach that can be used to mitigate the workplace of nurses in relation to stress so as to enhance retention in the workplace. Effective supervision enhances and supports a good working relationship and also helps us to address any issues or problems while gaining an opportunity to discuss any learning developments, care quality, as well as our overall experiences within our clinical settings (Hawkins. 2012). In this case, my clinical setting revolves around working with patients with mental health problems such as depression, trauma, and anxiety, among many others. McGowan (2012) agrees with the need for patient confidentiality and posits that nurse is tasked with maintaining confidentiality of all the patient information they receive. These information can either be personal or clinical and should be protected within the work setting or even when they are off duty (Holmund et al., 2010). Therefore, as I presented the patient's case, I used the pseudonym, Ola, in order to conceal her real identity throughout the supervision discussion. In addition, with the rapid evolution of communication, technologies used in recording and retrieving information poses a challenge in maintenance of privacy and confidentiality as well as the security of patient information (ANA, 2015).
The purpose of this paper is to reflect on a traumatic experience that I presented during one of the clinical supervisions. In our mental health clinical supervision, I presented a case of a 19-year old of African descent. I used the pseudonym, Ola, throughout the presentation and supervision discussion (ANA, 2015). As nurses, we discussed the care that the patient could receive and how it should be done in order to promote a safe environment for the patient. we discussed a case that was brought up by the writer. The case involved a traumatic experience that a 19-year-old girl of African descent went through after being raped. The case was centred on her refusing to talk even though it was clear that she was disturbed and in a lot of physical pain. Therefore, in a bid to confirm what was happening to her, I read her clinical notes. That is when I was discovered that she was a surviving victim of rape and was therefore tasked to provide trauma-informed care. After an in-depth discussion, it was found in the discussion that the patient could have been suffering from trauma and was afraid to talk as she did not want anyone to find out. In most cases, even in the African community, people shun talking about rape, and because of her ethnicity, she might have also refused to talk about her experience because she feared she might undergo stigma, which would have affected her self-esteem negatively. When the 19-year old female, Ola, went to the hospital, her main complaint was focused on her body, while her family mainly complained of the fact that she had difficulties sleeping. According to her mental health history, this was her first episode. She does not self-harm, and neither does she have suicidal thoughts. However, she seems to have a protective brother even though her behaviour and mood are overly bizarre.
Group supervision in nursing complements rather than substituting for one-on-one supervision. Even though it might reduce the frequency within which one-on-one supervision is done, it is effective in promoting certain aspects of the nursing practice, such as communication and other nursing theories that inform the nursing practice (Sheppard et al., 2018). The main goal of group supervision is to enable its members to reflect on their work and talk about their challenges as well as those of their patients in order to gain an understanding from their colleagues' perspectives. To support my work, I am using literature that supports trauma-informed care by Truesdale et al. (2018). In this particular article, the authors posit that trauma-informed care, as well as multi-disciplinary collaboration, are important elements for future service development. Equally, evidence-based psychological interventions are required for PTSD, including the training and education of relevant healthcare staff. This will be highly beneficial in improving the provision of services within a particular population. I have selected the article by Truesdale et al. (2018) because it presents several facts about trauma and PTSD, including how to care for patients with these types of mental issues. For instance, the study discusses the challenges faced in providing trauma therapy, such as the lack of appropriate training and theoretical concerns relating to whether people with intellectual disabilities can develop other mental illnesses such as PTSD.
​
Why copy this essay when you can simply order quality, plagiarism-free paper, written from scratch by one of our experienced writers?
​
​
Parity Esteem
As a nurse, I value parity of esteem as it does influence not only the mental but also the physical state of a patient. For instance, in Ola's case (real name withheld), even though she complained of physical pain, her mental well-being is equally important. Therefore, the group discussed several ways in which she could be helped by ensuring that her mental and physical well-being is at par with the other. In mental health, people with mental health problems can benefit from parity of esteem by having access to efficient, safe care and treatment, with most of them being able to benefit from their healthcare providers' efforts to improve on the quality of the care they are receiving (Royal College of Nursing, 2021). In addition, with parity of esteem, people suffering from mental health problems have equal rights in receiving almost all the services provided to them, including time, effort, and resources based on their healthcare needs within the healthcare education and practice. In regard, the healthcare outcomes will also be equal (Royal College of Nursing, 2021). For Ola's case, after being raped, she ought to have received mental health care either through counselling and a physical and medical exam to prevent her from diseases, pregnancy, and any physical damage that might have happened during the rape. Additionally, since all these were not done on time, Ola is at a high risk of either harming herself or becoming suicidal, first because of the unbearable pain she feels and second because of her mental instability that has rendered her sleepless.
Parity of esteem is equally important. In the UK today, it is used by the NH and the social care services in the provision of healthcare that focuses on a holistic approach for every person in need of mental health care and support. This also promotes the equal treatment of both physical and mental health needs (Ghaye et al., 2010). In order to measure the parity of esteem, three methods are usually considered, including the excess mortality that indicates that mental health has a negative effect on life expectancy; a burden of disease which indicates that mental health is one of the largest contributor of disabilities across the UK; and the treatment gap that demonstrates the differences between the number of individuals suspected to have a specific condition as well as those who are receiving treatment for the suspected condition (Ghaye et al., 2010). Typically, diagnosing mental health illnesses is happen compared to physical health conditions. This is one of the common barriers to disparity esteem. Additionally, stigma due to having mental health illnesses can prevent people with severe mental health problems from seeking treatment with the same interest as they would do when they have a physical illness (Royal College of Nursing, 2021). For instance, Ola's case can be used to substantiate this as she too feared getting help due to stigma. If at all the society would not stigmatize rape victims or even people going through trauma, perhaps it would have been easy for her to seek treatment early.
Trauma-Informed Care
According to Truesdale et al. (2018), trauma-informed care is the care and support given to individuals who have experienced trauma, including those with intellectual disabilities and traumatic stress. It was reported by the writer that when Ola got to the hospital, her behaviour was bizarre and that she screamed so much because of the pain. As a trauma patient, Ola deserves to be placed under trauma-informed care where she will be able to get the healthcare services tailored to suit her condition. In this case, trauma awareness would be incorporated into the care she will be receiving, which should also incorporate interventions provided by a professional who is not only knowledgeable but also highly skilled with appropriate expertise to assess and treat trauma (Raja et al., 2015). Therefore, the whole concept is about receiving care that is trauma-informed. Additionally, this would also include education and incorporation of her family members either through patient education so that they understand what trauma is and what causes it (White et al., 2006). This can also be done through family therapy because the family seems to have gone through a series of traumatic experiences that have so far affected the entire family. The main cause of this is not based on the experiences but on the fact that nothing was done to prevent the situation from escalating to a point where everyone in the family is affected either directly or indirectly (Raja et al., 2015). I believe that the family can still get help through family therapy so that they can learn to support each other.
Adverse Child Experience (ACE)
Adverse child experience impacts a child's future life in relation to violence victimization as well as perpetration. Therefore, according to the CDC, it is important to society to create an environment in which every child has an opportunity to thrive (Boullier and Blair, 2018). Typically, adverse childhood experiences are characterized by stressful events that occur in a child's life. These can range from domestic violence to being a victim of abuse, neglect, or parental abandonment as a result of separation or divorce (Mills-Powell & Worthington, 2007). In Ola's case, it is evident that she might have undergone some of the adverse childhood experience that has also contributed to her condition apart from being a rape victim. It was recorded that she usually stays within the campus and with her aunt during holidays. This raises questions pertaining to the parentage of the patient. Perhaps, she is a victim of parental abandonment due to separation or divorce, or maybe she could be a victim of neglect, adding to the reason why she does not stay with her parents during holidays.
Being in supervision, I have acquired immense knowledge clinically about myself as well as about my entire group and other professionals. Clinically, I have learnt that supervision works provide checks and balance for my work as a nurse. It is a central organizing activity that ensures that the clients receive quality healthcare services while the clinical staff continues to grow professionally in a systematic and planned way (Bondas, 2010). Additionally, I also learnt that in cases of mental health problems, clinical supervision is the best way to the quality of care provided to mental health patients. This is because it provides the professionals with the opportunity to discuss how to best offer healthcare services to their patients, thus improving the quality of care (Proctor, 2008). Personally, clinical supervision has had a tremendous impact on my nursing practice. For example, my morale has been enhanced as I am now able to provide effective, ethical as well as legal healthcare services to clients. Supervision has helped me develop my skills in relation to the nursing practice and has so far prepared me for licensure. Clinical supervision is also a vital aspect of a professional support system as it ensures clinical governance is achieved for employing organizations (Thompson & Thompson, 2008). Additionally, it supports those being supervised, in this case, the nursing students, by providing a forum where they can access a safe debriefing, thus reducing isolation and enhancing the process and outcomes of healthcare.
In conclusion, in future supervision, I would like to further the discussion on trauma care so that I may gain in-depth knowledge concerning the topic even though I still have a chance to discuss the same. In addition, I would like to understand how my other colleagues handle trauma patients, as the case of Ola did not have as much information as well as how they ensure confidentiality and security of patient's information (Taitsman et al., 2013). Therefore, in the next clinical supervision discussion, I intend to bring up a case similar to Ola's but with sufficient information to back up the case so that I can gain an insight into trauma care from my colleagues' perspectives.
References
American Nurses Association, 2015. Code of ethics for nurses with interpretative statements. Silver Spring, MD.
American Nurses Association, 2015. Nursing: scope and standards of practice, 3rd edition. Silver Spring, MD.
Bondas T, 2010. Nursing leadership from the perspective of clinical group supervision: a paradoxical practice. J Nurs Manag, 18(4):477-86.
Boullier, M. and Blair, M., 2018. Adverse childhood experiences. Paediatrics and Child Health, 28(3), pp.132-137.
Ghaye, T, and Lillyman, S, 2010. Reflection: Principles and Practices for Healthcare Professionals. London: MA Healthcare Ltd.
Hawkins P. and Shohet R, 2012. Supervision in the Helping Professions. (4th edition). Berkshire: Open University Press.
Holmlund K, Lindgren B, Athlin E, 2010. Group supervision for nursing students during their clinical placements: its content and meaning. J Nurs Manag.18(6):678-88.
Martin, P., Lizarondo, L., Kumar, S. and Snowdon, D., 2020. Impact of clinical supervision of health professionals on organizational outcomes. JBI Database of Systematic Reviews and Implementation Reports, 18(1), pp.115-120.
McGowan, C, 2012. Patients' confidentiality. Critical Care Nurse, 32(5), 61-65.
Mills-Powell, D. and Worthington, R. (2007) Space for the GRRAACCEESS: some reflections on training for cultural competence Journal of Family Therapy 29: 364-367.
Proctor B, 2008. Group Supervision – A Guide to Creative Practice (2nd Edition). London: Sage.
Raja, S., Hasnain, M., Hoersch, M., Gove-Yin, S. and Rajagopalan, C., 2015. Trauma Informed Care in Medicine. Family & Community Health, 38(3), pp.216-226.
Sheppard, F., Stacey, G. and Aubeeluck, A., 2018. The importance, impact and influence of group clinical supervision for graduate entry nursing students. Nurse Education in Practice, 28, pp.296-301.
The Royal College of Nursing. 2021. Parity of esteem | Mental health | Royal College of Nursing. [online] Available at: <https://www.rcn.org.uk/clinical-topics/mental-health/parity-of-esteem> [Accessed 14 April 2021].
Thompson, S. and Thompson, N., 2008, T 342021382he Critically Reflective Practitioner. Hampshire: Palgrave Macmillan.
Taitsman, J., Grimm, C., & Agrawal, S. (2013). Protecting patient privacy and data security. New England Journal of Medicine, 368(11), 977-979.
Truesdale, M., Brown, M., Taggart, L., Bradley, A., Paterson, D., Sirisena, C., Walley, R. and Karatzias, T., 2019. Trauma‐informed care: A qualitative study exploring the views and 342021382 342021382 342021382experiences of professionals in specialist health services for adults with intellectual 342021382 342021382.
White S, Fook J and Gardener F, 2006. Critical Reflection in Health and Social Care Berkshire: Open University Press.
Do you need help with your class assignments? We have a team of experienced academic writers on standby to assist. our services are highly confidential and we'll ensure you get quality, non-plagiarized papers within the shortest time possible.
​
Popular topics: Health Technology, Introduction to Management, health care administration, Veterans Lack of Access to quality healthcare, Cross-Cultural Servanthood Book Review, Group Clinical Supervision, Evidence-Based Practice Change Process, Assessing and treating patients with anxiety disorder, Christian Worldview- Georges Case Study, How human activities increased the spread of zoonotic diseases, Psychopharmalogical Approaches to Treat Psychopathology- Anxiety, Abdominal assessment, Choosing safety, Transformational Leadership, Catheter-Associated Urinary Tract Infection, Organizational setting, Financial Fraud, Controversy Associated With Dissociative Disorders, effective persuasive communication, Hiring a diverse community for community based policing
​
​
​