Feeling overwhelmed with class Assignments? Let our experienced writers research and write as you concentrate on other issues.
100% Legit and confidential service
#Solved
Psychopharmalogical Approaches to Treat Psychopathology - Insomnia
Discussion: Treatment for a Patient With a Common Condition
Insomnia is one of the most common medical conditions you will encounter as a PNP. Insomnia is a common symptom of many mental illnesses, including anxiety, depression, schizophrenia, and ADHD (Abbott, 2016). Various studies have demonstrated the bidirectional relationship between insomnia and mental illness. In fact, about 50% of adults with insomnia have a mental health problem, while up to 90% of adults with depression experience sleep problems (Abbott, 2016). Due to the interconnected psychopathology, it is important that you, as the PNP, understand the importance of the effects some psychopharmacologic treatments may have on a patient's mental health illness and their sleep patterns. Therefore, it is important that you understand and reflect on the evidence-based research in developing treatment plans to recommend proper sleep practices to your patients as well as recommend appropriate psychopharmacologic treatments for optimal health and well-being.
Reference: Abbott, J. (2016). What's the link between insomnia and mental illness? Health. https://www.sciencealert.com/what-exactly-is-the-link-between-insomnia-and-mental-illness#:~:text=Sleep%20problems%20such%20as%20insomnia%20are%20a%20common,bipolar%20disorder%2C%20and%20attention%20deficit%20hyperactivity%20disorder%20%28ADHD%29
For this Discussion, review the case Learning Resources and the case study excerpt presented. Reflect on the case study excerpt and consider the therapy approaches you might take to assess, diagnose, and treat the patient's health needs.
Case: An elderly widow who just lost her spouse.
Subjective: A patient presents to your primary care office today with chief complaint of insomnia. Patient is 75 YO with PMH of DM, HTN, and MDD. Her husband of 41 years passed away 10 months ago. Since then, she states her depression has gotten worse as well as her sleep habits. The patient has no previous history of depression prior to her husband's death. She is awake, alert, and oriented x3. Patient normally sees PCP once or twice a year. Patient denies any suicidal ideations. Patient arrived at the office today by private vehicle. Patient currently takes the following medications:
Metformin 500mg BID
Januvia 100mg daily
Losartan 100mg daily
HCTZ 25mg daily
Sertraline 100mg daily
Current weight: 88 kg
Current height: 64 inches
Temp: 98.6 degrees F
BP: 132/86
By Day 3 of Week 7
Post a response to each of the following:
List three questions you might ask the patient if she were in your office. Provide a rationale for why you might ask these questions.
Identify people in the patient's life you would need to speak to or get feedback from to further assess the patient's situation. Include specific questions you might ask these people and why.
Explain what, if any, physical exams, and diagnostic tests would be appropriate for the patient and how the results would be used.
List a differential diagnosis for the patient. Identify the one that you think is most likely and explain why.
List two pharmacologic agents and their dosing that would be appropriate for the patient's antidepressant therapy based on pharmacokinetics and pharmacodynamics. From a mechanism of action perspective, provide a rationale for why you might choose one agent over the other.
For the drug therapy you select, identify any contraindications to use or alterations in dosing that may need to be considered based on the client's ethnicity. Discuss why the contraindication/alteration you identify exists. That is, what would be problematic with the use of this drug in individuals of other ethnicities?
Include any "check points" (i.e., follow-up data at Week 4, 8, 12, etc.), and indicate any therapeutic changes that you might make based on possible outcomes that may happen given your treatment options chosen.

Lowest prices on the market
High quality papers free of plagiarism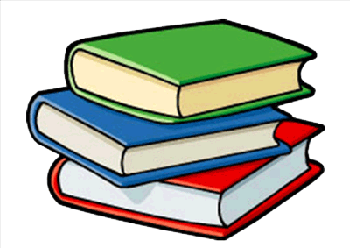 Access to Peer-reviewed sources
Security, confidentiality and money back guarantee
Need help with a similar assignment?
Place your order now to receive high-quality, non-plagiarized paper written by a qualified writer in your area of study. Our writers have written about Insomnia in the past and you too can have your custom paper written from scratch for the lowest price on the market. Our service is 100% secure and we promise to uphold confidentiality.
Experienced Writers
Brainstorm Essays offers you a unique platform to hire some of the best writers you can find online to help you tackle your assignments. Our writers are experienced owing to the many years of writing academic papers and more importantly, because they've written numerous papers about Insomnia . Unlike other companies, however, we do not sell pre-written papers. Instead, every order is treated as a completely different order hence written from scratch. Not only does this practice eliminate incidences of plagiarism, but also promotes the delivery of unique content. So what are you waiting for? Hire our experienced writers to receive quality content for your assignment.
Brainstorm Essays is one of the cheapest writing companies you can find online. For as low as $15 per page (No hidden charges), you can have your paper written to perfection and delivered on time. If you've visited other homework help companies before landing here, then you will agree that custom written papers attract exorbitant prices. For instance, getting your topic "Insomnia " or a similar topic written by such companies may cost you up to $20 per page or even more depending on factors such as deadline and level of study. Choose our nursing writing service today and save more.
​
***Answer***
​
Important!
*** The solution below is a sample of our work and Should NOT be submitted as your original work.
If you need help with this topic and other future assignments, please Place your order here and let our experienced writers do the writing from scratch as you concentrate on other issues like work and family.
Our online homework help service is HIGHLY CONFIDENTIAL, AFFORDABLE, and we guarantee EXCELLENT, PLAGIARISM-FREE PAPERS***
​
Psychopharmalogical Approaches to Treat Psychopathology - Insomnia
​
Enough sleep is one of the requirements for proper mental health. In contrast, people with sleep deprivation may experience a deteriorating psychological state. Traditionally, PNP's viewed insomnia as a symptom of an underlying mental illness. However, recent studies reveal that insomnia is a risk for, a contributor to, and a developmental factor of psychiatric disorders like bipolar disorder, anxiety, depression, and ADHD. The recent developments are clinically significant because treating sleep deprivation may help alleviate symptoms of a co-occurring mental health problem.
Case Study
Questions to the Patient
What are some of the coping mechanisms that you have used in grieving the loss of your husband? This question would help in determining the possibility of alcohol/substance abuse or any other non-pharmacological approach in the patient's grieving period.

Have you had difficulties in taking your medications as prescribed? The question would help determine the patient's compliance with all of her medications. Non-adherence to her anti-psychotic and anti-diabetics could be a reason for the depressive symptoms.

Have you had problems remembering things or events in the recent past? The question would help evaluate the patient's cognitive function.
I would be interested in speaking to the patient's children or a caretaker who lives with the patient. An interview with them could provide crucial information about the patients functioning at home like her coping mechanisms, sleeping habits (including day naps), any change in behavior, economic situation, and her social networks. The questions would help identify her source of support due to her advanced age and the traumatizing loss of her husband.
​
Why copy this essay when you can simply order quality, plagiarism-free paper, written from scratch by one of our experienced writers?
​
​
Diagnostic Tests
I would conduct a thorough physical examination for the patient. It would help identify any existing conditions (e.g. thyroid disease) that could limit the patient's proper health. The patient has a past medical history of diabetes. As such, I would request for HBA1c test to understand the patients' blood sugar control. Evidence shows that the interaction between diabetes and depression predicts high mortality, disability, and complications (Trief, 2007). Depression also relates to poor blood sugar control which then predicts a poorer course of depression for older adults. Therefore, obtaining the patients' blood sugar levels would be of utmost importance for an individualized care plan.
I would also screen the patient for depression using the 4-item Geriatric Depression Scale. It is easy and quick to perform with a record of high specificity and sensitivity (Lafont et al., 2021). The tool can help in evaluating the clinical severity of the patient's depression which is an ideal component in monitoring treatment.
Differential Diagnosis
The most likely differential diagnosis for the patient is adjustment disorder with a depressed mood. It is characterized by an emotional response to a stressful life situation, physical illness, or significant life changes. According to DSM 5, the onset of symptoms happens within 3 months of a stressor (O'Donnell et al., 2019). It could explain the sudden change in the patient's presentation after the death of her spouse. The prolonged period of ten months is proof that the patient's symptoms are not part of the normal grieving process. Insomnia could be a result of increased anxiety about coping with her everyday life after being married for 41 years.
Pharmacologic Agents
The patient is on Sertraline 100 mg/day for depression. However, the current symptoms are an indication that there is a depression relapse. I would decide to maintain the drug and augment it with Trazodone 100 mg/day at bedtime. It is a well-tolerated less potent serotonin 2 reuptake inhibitor with good therapeutic action on insomnia (Fagiolini et al., 2012). Since there is a possibility of relapsed depression, complete symptoms remission after augmenting may require discontinuing the Trazodone. Its lack of tolerance or dependence makes it a better tapering off agent.
Mirtazapine 7.5 mg/day is also an appropriate alternative as an augmenting agent for Sertraline. It is a noradrenergic and specific serotonergic antidepressant (NASSA) (Matreja et al., 2012). It alleviates depressive symptoms and is a potent H1 receptor antagonist effective for sedation. However, Mirtazapine has the potential for increased weight gain which would hinder the effective management of diabetes for the patient (Matreja et al., 2012). Therefore, Trazodone would be a better option for the patient compared to Mirtazapine. However, the low doses for both agents are necessary to reduce the possibility of suicidal ideation with combined anti-depressants.
References
Fagiolini, A., Comandini, A., Dell'Osso, M. C., & Kasper, S. (2012). Rediscovering trazodone for the treatment of major depressive disorder. CNS drugs, 26(12), 1033-1049. https://www.ncbi.nlm.nih.gov/pmc/articles/PMC3693429/
Matreja, P. S., Badyal, D. K., Deswal, R. S., & Sharma, A. (2012). Efficacy and safety of add on low-dose mirtazapine in depression. A journal of pharmacology, 44(2), 173. https://www.ncbi.nlm.nih.gov/pmc/articles/PMC3326907/
O'Donnell, M. L., Agathos, J. A., Metcalf, O., Gibson, K., & Lau, W. (2019). Adjustment disorder: Current developments and future directions. International journal of environmental research and public health, 16(14), 2537.
Trief, P. M. (2007). Depression in elderly diabetes patients. Diabetes Spectrum, 20(2), 71-75. https://spectrum.diabetesjournals.org/content/20/2/71
​
Do you need help with your class assignments? We have a team of experienced academic writers on standby to assist. our services are highly confidential and we'll ensure you get quality, non-plagiarized papers within the shortest time possible.
​
Other Interesting topics: Securities Fraud, Assessing and Treating Patients With Psychosis and Schizophrenia, Controversy Associated With Dissociative Disorders, A Patients Spiritual Rights, Should K-12 schools train students for active shooter situation?, E-Porfolio Project, Workplace Environment Assessment, Healthcare Industry Reflection, Cost Measurement and Allocation Processes for Acquiring Financing Assets, Financial Risk and Rates of Return, Revenue Cycle Processes, Third Party Payer Systems and Reimbursement Methods, Mechanics of Healthcare Financing in the Post-ACA Era, healthcare finance, Focused SOAP Note and Patient Case Presentation, Cat on a Hot Tin Movie, Depression Case Study, Psychopharmalogical Approaches to Treat Psychopathology, Insomnia, CDC Wonder
​
​
​